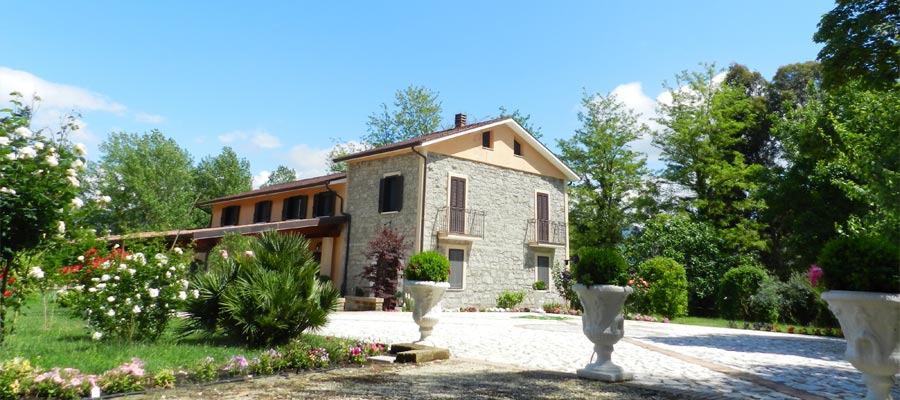 The ideal setting for special moments
An expanse of poplars and eucalyptus trees surrounds the Country House immersed in the green of an enchanting valley, among hilly villages, scents and sounds of an unspoilt countryside.

Il Nibbio Reale is located in the municipality of Rocca d'Evandro, a small village in the upper Caserta region, bordering on Lazio and Molise. Rocca d'Evandro boasts a secular history; it houses a 10th-century castle and is divided into several villages. The one called Casamarina hosts our country house. Our menus offer traditional recipes and typical products. Il Nibbio Reale Country House is equipped with spaces to host ceremonies inside and outside the building. The garden and the porch, surrounding the house, as well as the large interior lounge, are arranged in order to meet the needs of any kind of event. Catering service on request.
---
Around us
History, worship and SPAs.
From the Country House is visible the castle of Rocca d'Evandro by Federico Manforte, of the 10th century. It is possible to have pleasant walks in typical villages like Camino, Cocuruzzo and Vallevona discovering places of worship rich of valuable artistic testimonies. The church of S. Maria Maggiore, for example, with its beautiful altars and a wooden choir of the 17th century, or the 16th century hermitage of the Eternal Father in Vallenova; the church of S. Maria di Mortola near Suio, and the ruins of the Chapel of St. Thomas, testimony of the 15th century. Not far from the Country House, flows the Peccia river, a tributary of the Garigliano.
Il Nibbio Reale is in a strategic position, from which archaeological sites such as Tora and Piccilli 'The Devil's Fights' are easily reached, where is possible to see footprints left by prehistoric men. At about 15 km there is the Abbey of Montecassino, even visible from the Country House, founded by S. Benedetto in 529 a.C. built on a pre-existing Roman fortification of the Town Hall Casinum. For those who prefer to find well-being in thermal resorts, a trip to the Suio Spa is advisable.
Swiming pool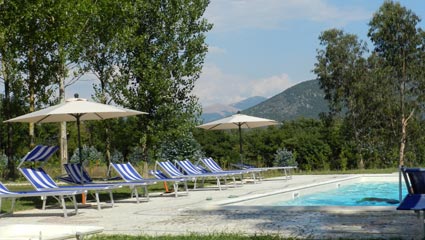 On summer... it is time to dive into the "clear, fresh, sweet waters of our Country House". The pool is also open to the public with a closed entry. In the pool area a bar service is available.
Restaurant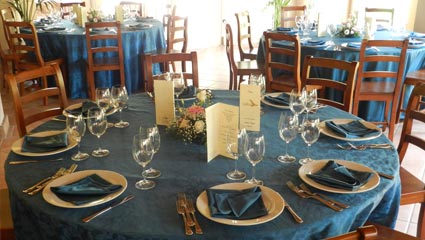 Our menus are inspired by tradition and interpreted according to creative imagination of chefs. We always prefer fresh and typical local products.
Events and Ceremonies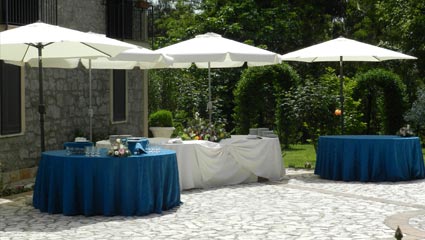 The stunning and pure beauty of the surrounding nature makes Il Nibbio Reale the perfect location for unforgettable events and ceremonies.
Activities and Leisure
Tastings
Excursions
Swimming lessons, water aerobics, fitness classes